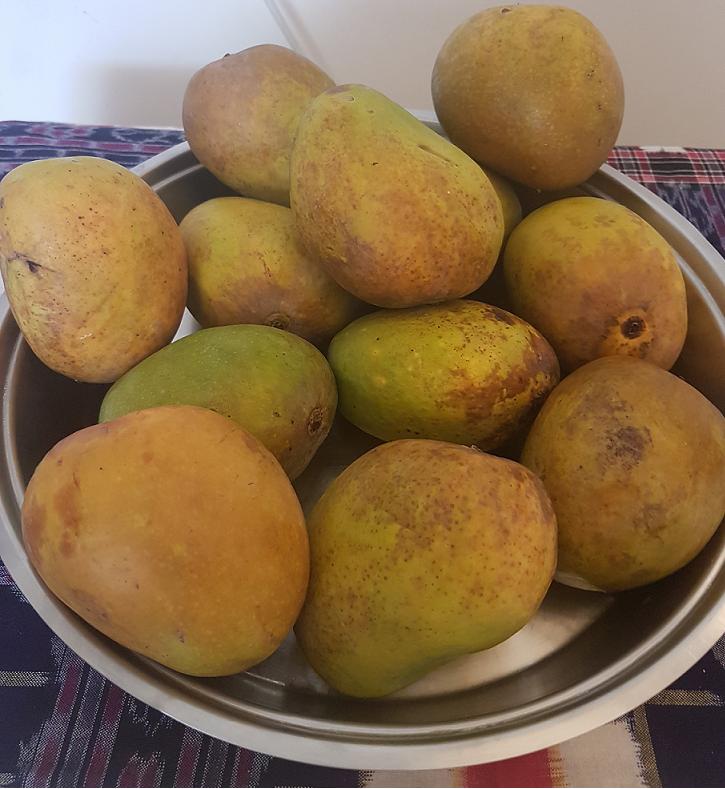 This is a delectable signature dish from  Kerala, akin to a kadi in Northern India, but also miles away from it.!!
Sometimes late ripe mangoes are available around Onam time. This dish forms a very important item in the Onasadhya!!
INGREDIENTS:
2-3 ripe mangoes of proven quality. ( this means you should cut and taste one before embarking on making this dish. If the mango is not sweet enough, the dish falls flat.)
Thick curd made from full fat milk or at least single toned milk.
Fresh coconut, chopped fine – about half a cup
Green chillies- 2-4, depending on your taste
¼ tsp of raw jeera
½ tsp of raw rice soaked in a little water for at least 20 minutes.
¼ tsphaldi
salt to taste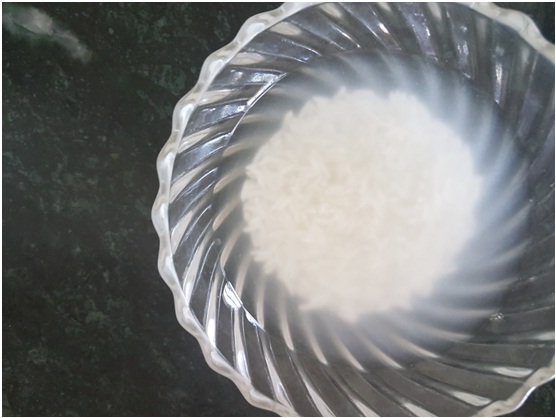 Soaked rice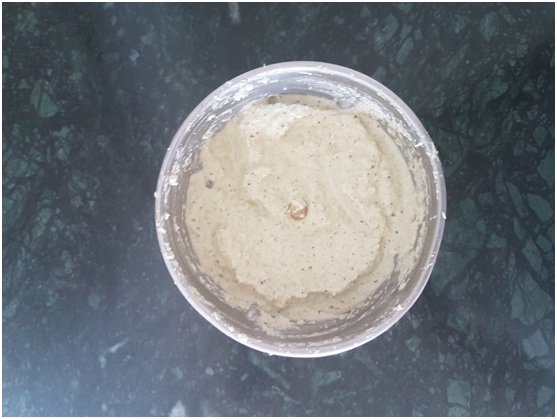 the ground paste
INGREDIENTS FOR TEMPERING
1 tsp cooking oil
¼ tsp black mustard seeds
¼ tsp fenugreek (methi) seeds
one dry red chillie broken into 2 pieces
fresh curry leaves- 2-4. strip the leaves from the stem
METHOD
Chop the mangoes into medium sized pieces.
squeeze out the juice from the seed with your hand and add to the chopped pieces
place in a cooking pan and add the haldi and salt. cook for only 5 minutes on a slow flame and keep aside.
grind together to a very fine paste ,  the coconut, green chillies , jeera and the soaked rice after draining the water. Keep aside.
Beat the curd gently with a fork till there are no lumps.
Add the curd and the ground paste to the cooked mangoes, and stir gently.
Place the pan back on a very gentle  flame.
Once it starts boiling, take off the flame.
Temper with the ingredients mentioned.
Take care that the curry leaves have to be thrown in last of all.
Add the tempered ingredients to the Morkuzambu and serve.