RIPE MANGO AAM RAS WITH SPINACH PURI
Another dish claimed by both Gujarat and Maharashtra. I feel that the spinach puri rather than regular puris tasted better with the Aamras.
Ingredients For Aamras:
Ripe mangoes: 2 large
Mixed nuts chopped fine : ¼ cup
For Spinach Puri:
Wheat flour: 1 cup
Spinach: ½ kg
Coriander powder: 1 tsp
Red chilli powder : ¼ tsp
Ajwain ( caraway seeds): ¼ tsp
Turmeric powder : ¼ tsp
Oil: 1tsp
Salt to taste
Oil for frying : 2 cups
Method for Aamras:
Peel and chop the mangoes into large pieces and make a puree.
Transfer into a bowl and sprinkle the nuts on top.
Chill for 2-3 hours.
Method for Spinach Puris:
Chop the spinach finely and boil till cooked. Strain to remove excess water. Keep aside.
Take wheat flour in a plate and add all the ingredients including the spinach and knead into a tight dough.

Use the spinach water if necessary.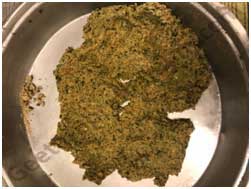 Roll out small puris and deep fry.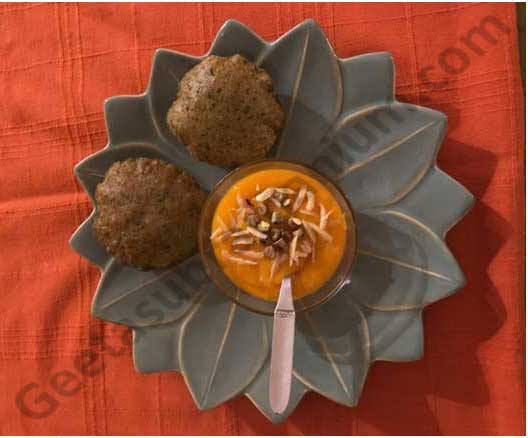 Serve with the chilled Aamras.