Ingredients:
Mangoes: 3 medium
Milk: 2 liters full cream
Sugar : 1 cup
Nuts: almonds, pistachios chopped fine : ¼ cup
Pure ghee: 2 tbsp
Method:
Peel and chop 2 ½ mangoes into large pieces and make a puree. Keep aside.
Cut the remaining ½ mango into tiny pieces and keep aside.
Boil the milk in a heavy bottomed pan on a gentle flame till it thickens. Keep stirring constantly. Don't let it boil over, or burn.
The milk should be boiled till it is roughly ¼ of the original quantity.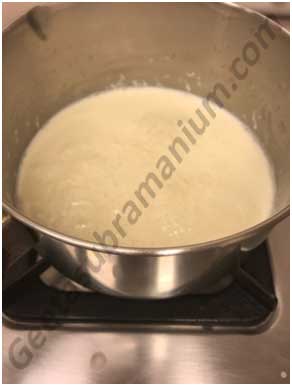 Note: The creaminess of the ice-cream depends on how well the milk is boiled. So take care to thicken it well.
Add the sugar and stir well to dissolve the sugar. In about 5-10 minutes the sugar will dissolve completely. Keep aside to cool.
Add 1 tbsp ghee to a wok, let it heat and add the mango puree. Saute on a gentle flame till the puree starts thickening.

Transfer the puree to the thickened milk stir gently and boil again for 5-7 minutes. The mixture by now should be very thick.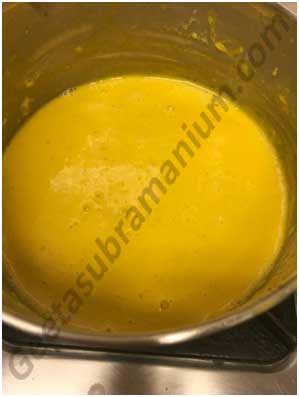 Transfer to a freezing dish or alternately into kulfi moulds.
In another wok add 1 tbsp ghee and lightly fry the nuts, and transfer to the milk mixture.
Add the chopped mangoes and freeze for 5-6 hours.
Serve with cut mangoes.