RAW MANGO CHUTNEY WITH JAGGERY
A Delicious chutney also known as Methambo.
Ingredients:
Raw mangoes which are turning ripe: 2 medium
Jaggery: 2 tbsp( can be more or less according to taste)
Salt to taste
Turmeric : ¼ tsp
For Tempering:
Black mustard seeds: ¼ tsp
Cumin seeds: ¼ tsp
Fenugreek seeds: ¼ tsp
Aniseed ( saunf) : ¼ tsp
Nigella seeds ( kalonji): ¼ tsp
Dried red chilli: 2
Fresh Curry leaves : 2-3 stalks
Oil: 1 tbsp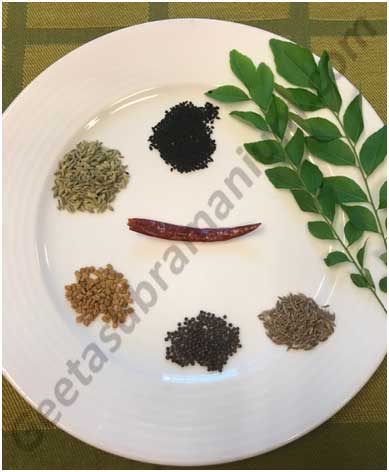 Method:
Peel and cut the mangoes into small pieces. Keep aside.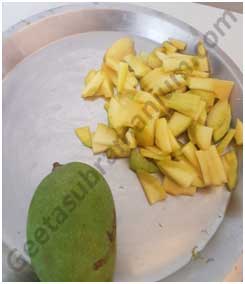 Powder the jaggery coarsely and keep aside.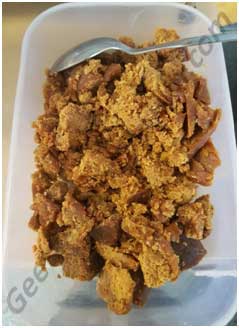 In a wok heat the oil on a gentle flame, and add all the ingredients for tempering.
When the mustard seeds start spluttering, add the cut mangoes. Stir well and sauté the mangoes. Add salt and turmeric.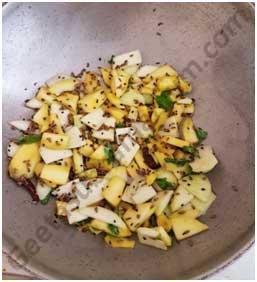 Add 1 cup of water to cook the mangoes. Continue on a gentle flame.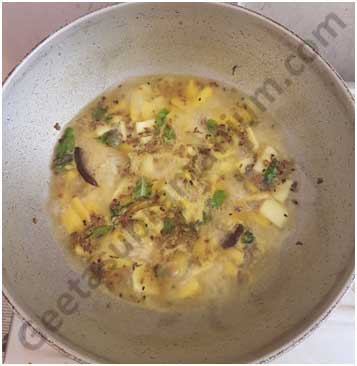 When the mangoes are cooked, add the jaggery, and stir gently till it is dissolved in the mango.

Remove from fire and cool. Serve with hot parathas or puris.