RAW MANGO CHUTNEY WITH SUGAR
This one is known as Chhundo in Gujarat. I used to eat it in spoonfuls, like a jam when I was little and my body allowed such excesses!!
Ingredients:
Raw mango: 2 medium ( they should be completely raw and firm, not turning yellow)
Sugar: 1 cup
Turmeric powder: ¼ tsp
Red chilli powder: ¼ tsp( or according to taste)
Cumin seeds: 1 tsp
Salt to taste
Method: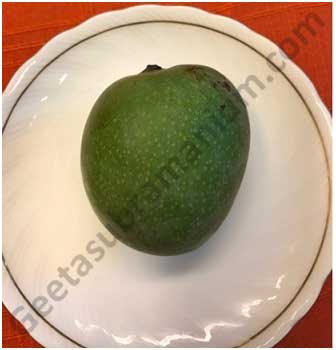 Peel and grate the mangos, add salt and turmeric and keep aside for ½ an hour.

Roast the cumin seeds lightly, and powder coarsely. Cover and keep aside.
Squeeze out the liquid from the grated mangos. Cast aside the liquid. The grated mangos should be roughly 1 cup.

In a wok, add the sugar and just enough water to soak the sugar. Keep stirring on a gentle flame till the sugar dissolves and the mixture starts boiling.

Add the grated mango and cook on a gentle flame stirring continuously.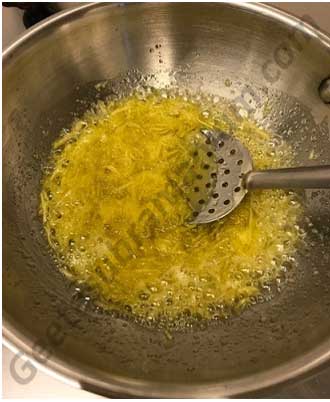 When the chutney reaches a jam like consistency, take down from the flame, add the red chilli powder and the roasted cumin.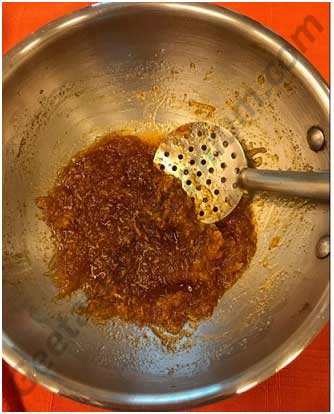 Transfer into a glass jar and let cool.