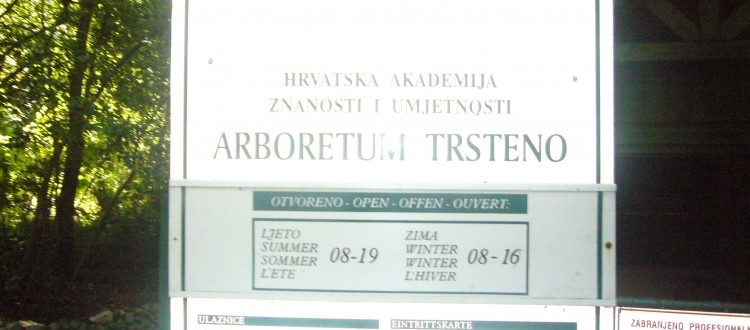 After taking in all the ancient , medieval and modern history in Dubrovnik, it is well worth visiting this arboretum or botanic garden, 20 km northwest of Dubrovnik. It was begun in 1494 in the park surrounding a villa built by Dubrovnik nobleman Ivan Gučetić . He was a man of vision. He built a modest abode and surrounded it with gardens which would be dynamic .Several captains and seamen brought exotic specimens of plants from all over the world and had them planted in the garden.
A historic analysis of the botanic structure has shown that the collectionof cultivated plants reflects 5 centuries of the historical genesis and evolution of the garden. There are gigantic plane trees, eucalyptus, camphor trees,several varieties of palms etc
The highest and oldest trees , about 150 years old, have grown along the aqueduct in the back of the garden, like the American lime tree, the Himalayan cypress, the cedar of Lebanon etc
The garden has the layout of a Renaissance garden with grottoes and ancient ruins. In 1736, it was decorated with a Baroque fountain with figures of Neptune, the God of the sea, and nymphs.
There are outhouses in one corner which served the agricultural needs of the estate. Particularly noteworthy is an old mill with olive-presses.
The garden gradually descends to the sea along a steep slope ,over stone stairs and terraces. The view of the Adriatic sea is unvaryingly stunning like a large blue sapphire.