This is a dish from Karnataka, which I originally learnt from a very dear aunt. Over the years I have made minor changes to the original recipe, which I feel have added to the taste.
Ingredients:
Ripe mangoes: 3 medium
Tamarind: lemon sized ball
Fresh curry leaves: 4 stalks
Turmeric powder: ¼ tsp
Salt to taste
Onion: 1 small, chopped fine
Bay leaves : 2
For Grinding:
Cloves 2-3
Cinnamon: a small piece
Peppercorns : ½ tsp
Dried whole red chillies: 2
Fenugreek seeds: ¼ tsp
Cumin seeds : ¼ tsp
Coriander seeds: ½ tsp
Onions: 2 -chopped in large pieces
Ginger: ½ inch piece
Garlic: 1-2 pods peeled
Oil: 2tbsp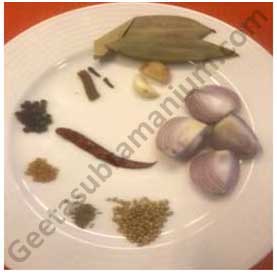 Method:
Peel and chop 2 mangoes into large pieces and make a puree. Keep aside.
Peel and chop the third mango into small pieces and keep aside.
Soak the tamarind in one cup of water and take out the pulp. Add the turmeric and cook in a heavy pan on gentle flame till it becomes thick. Keep aside.
In a wok add 1 tbsp of oil and lightly roast the peppercorns, fenugreek, cumin, coriander and red chilli. Keep aside for 5 minutes.
Grind the roasted spices along with the largely chopped onions, ginger and garlic to a smooth paste, using water. Keep aside.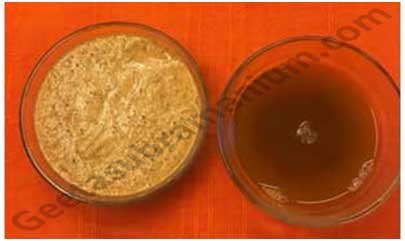 Heat 1 tbsp oil in a wok, add the finely chopped onion, the bay leaves and the curry leaves and saute till the onion starts turning brown.

Then add the ground paste. Saute on a medium flame till the mixture leaves oil at the sides.
Add 1 cup of water, mix well, then add the cooked tamarind and the mango puree and stir gently till everything is mixed. Add salt.
Add the chopped mangoes and serve.