This is a delectable signature dish from the Palghat region of Kerala, akin to a kadi in Northern India, but also miles away from it.!!
Ingredients:
Ripe mangoes : 2
Thick curd made from full fat milk : 1 Liter
Turmeric powder: ¼ tsp
Salt to taste
For Grinding:
Fresh coconut, grated or chopped fine: ½ cup
Green chillies- 2-3
Cumin seeds: ¼ tsp
Raw rice: ½ tsp ( soak for 20 minutes in water.)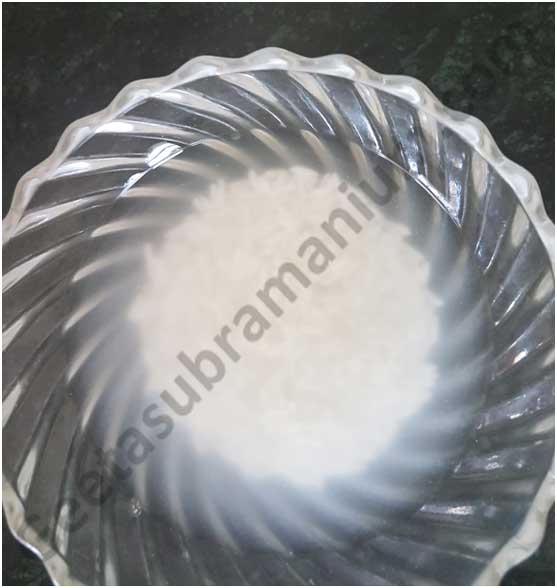 For Tempering:
Cooking oil: 1 tsp
Cumin seeds: ¼ tsp
Fenugreek (methi) seeds: ¼ tsp
Dry red chilli: 1
Fresh curry leaves- 2-4.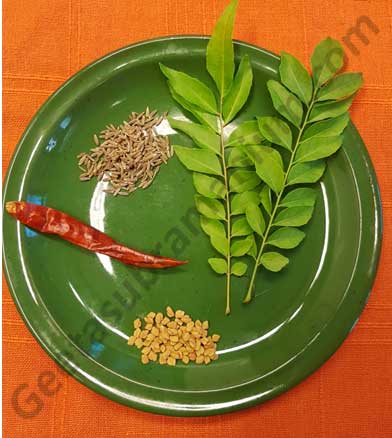 Method:
Peel and chop 1 mango into small pieces. Keep aside.
Peel and chop the second mango into larger pieces and make a coarse puree. Keep aside.
Add the cut and the pureed mangos to a cooking pan with half a cup of water and simmer on gentle flame for 5 minutes. Keep aside to cool.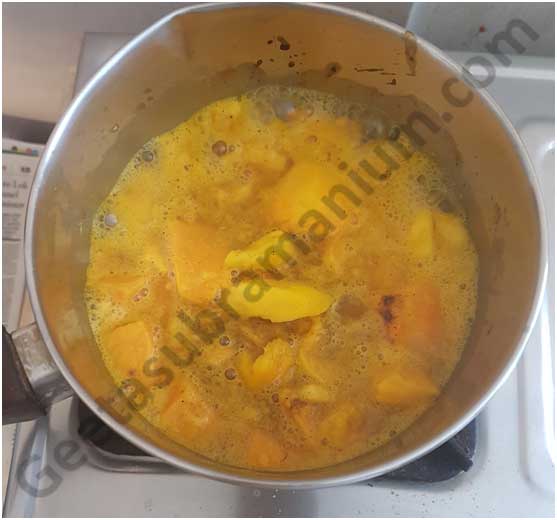 Grind together to a very fine paste, the coconut, green chillies, cumin and the soaked rice after draining the water. Keep aside.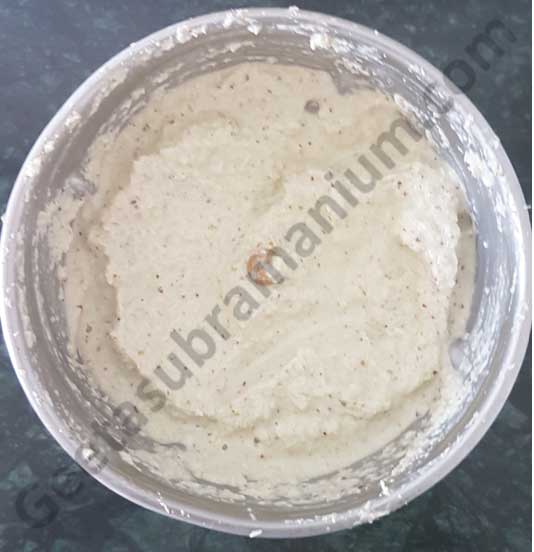 Beat the curd gently with a fork till there are no lumps.
Add the ground paste, stir and then add the curd to the cooked mangoes, and stir gently.
Note: Please do take care that the ground paste has to go in first otherwise there is danger of the curd curdling in the boiled mango.
Place the pan back on a very gentle flame
Once it starts boiling, take off the flame.
Temper with the ingredients mentioned.
Add the tempered ingredients to the Morkuzambu and serve.